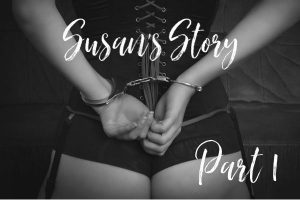 Officer Susan Riley was supposed to be off duty but they'd gotten a last minute call to check out a disturbance in a local city park centered in the middle of the neighborhood. By the time they'd arrived and chased down four perps vandalizing the skate park, three had scattered away like cockroaches being chased after the light switch had been flipped. The fourth had been cornered, frozen in fear when he couldn't clear the chain link fence. He stood shivering in the cold night air.
Read More »
Join my Reader sub Community!
I'll be your Author Mistress and you'll become my Reader sub.
Never miss an episode of 'Fiction Friday' when you sign up.
No spam – no sharing – total privacy.